What People Are Saying About Hudson Valley Boundaries
Tana M. Bonn – Glenford, NY
Thank you!
Hudson Valley Boundaries has been very professional and a pleasure to work with. The fence system has been a 100% success and we are very pleased. 
We want to hear from you! Write us a review on Google+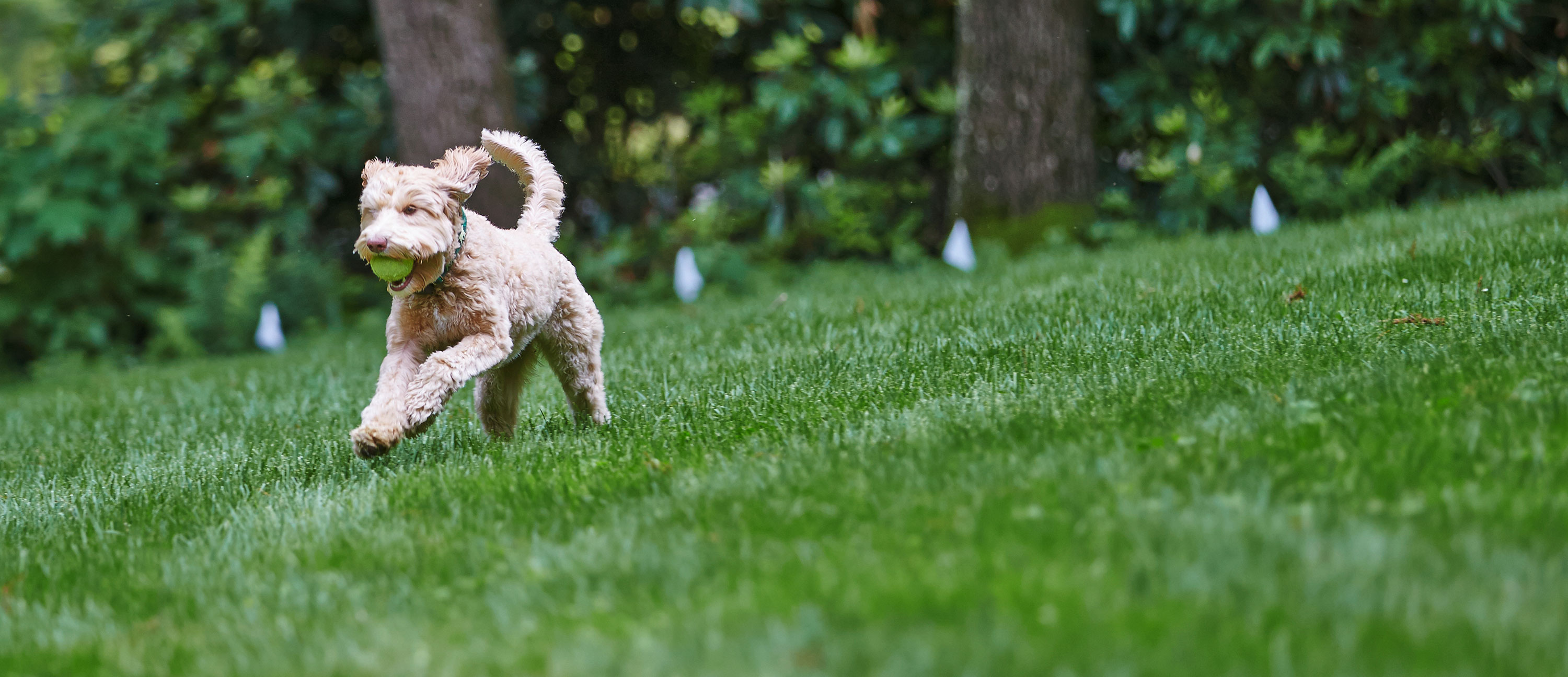 Cathy and Dave Roush – Pine Plains, NY
We want to take a moment and Thank You and your fine staff for helping us with our new Dog (Snoopy - Beagle). It is hard to believe but we have been with you for 18 years now, starting with our German Shepherd back in 1995 and now our little Beagle (2013) and a few more furry friends in between. They were all safe and sound thanks to you and your containment system. Your training, advice and understanding of animals is wonderful. We cannot say enough good things about you and your staff. The products you sell are high quality and they last and last. Whether it is an installation, training or a re-configuration it all comes down to this, "Hudson Valley DogWatch is the BEST."
Thank You for all the help you have given us over the years. We look forward to being your customer for many more years.
Cheryl F. – Wallkill,NY – Guiding Eyes Working Dog Owner
Thanks to Dave Wingfield at Hudson Valley Dog Watch, my dogs are getting the outdoor activity they yearn for during this snowiest of winters. Since I am blind it is difficult to take my dogs outdoors to play off leash to play. If I over throw the toy they may run into the road to retrieve it. And no matter how well trained my dogs may be it only takes one time to get hit by a car.
It takes years of training to prepare a guide dog to be paired with a blind person, yet it will only take a few things to ruin his working ability. The point I want to convey is not only how wonderful it is to have the freedom to be outdoors with my dogs off leash and not worry about them going into the road, but more importantly that it is safe and my dogs look forward to putting their Dogwatch Hiden Fence collars on to go out. It has had no negative effects on my guide dog's work abilities. He is not timid or afraid to go out the door. In fact, when we first had the Dogwatch Hidden Fence installed, and the flags were up, my golden would go over to them and nudge the flags when he was on the outside of the boundary without the collar. He even peed on the flags a few times as to say, "So there! I got you too!"
I highly recommend Hudson Valley Dog Watch Hidden Fence Systems. Dave Wingfield is an impressive trainer. Working with him was like working with the expert trainers at Guiding Eyes for the Blind. If I can say that the Dogwatch Hidden Fence is safe for my guide dog than it is safe for yours. Stop hesitating and call Dave at Hudson Valley Dog Watch Hidden Fence Systems. You'll be impressed too.
JoAnn – Kingston, NY
Thank you so much to Dave and staff for keeping my little Charlotte safe in her yard! It's so nice to be able to have her play and romp around in the yard knowing she's safe! Dave, you've been great! Checking in, offering encouragement and handling the tough aspect of the training! We are so very pleased with the results! Thank you!!!!! JoAnn and Miss Charlotte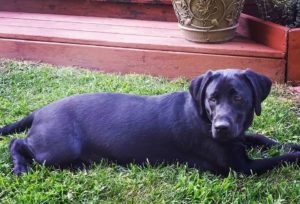 Joyce McGraw
Just want to let you know that our 8 year old dog watch fence has been so wonderful! Dave, your training on the day it was installed really made a big difference! You told us Bailey would go out once for sure and to call you. She did go out in the first month. We called you and we did what you said. In 8 years she has never gone out again!! Neither squirrels, nor dogs, nor deer, nor even electricity outages or forgetting her collar have made a difference! She is so conditioned to stay in the yard!
I just wanted to say thank you. In a day when it is so easy to be ripped off, your fence and your services have been worth every penny they cost - and more. You can use me as a reference any time! Hope all is well with you.
Kinue – Millbrook, NY
I purchased the containment system to protect our Ridgeback puppy and our new shelter dog from running off of our seven-acre property and I was so impressed with, not only the system, but the service that Dave and his team provided us. Dave is obviously a qualified dog-trainer and understands how to quickly, and efficiently, teach the dogs about the property boundaries and understands the dog's response to the system so that the settings can be set for that individual dog.
After our great experience with the containment system, we also purchased the "Big Leash" Remote Trainer for the Ridgeback and, within a day or two, she stopped tackling running children and listened and learned the commands we were trying to teach her . It saved us a ton of money on the trainer that we were about to hire. We also bought a few "Skedaddle" systems to keep her from counter-surfing. We move them around as we need them (placing one on a table outside when we have food on it; another in front of a doorway when we don't want her to enter a specific room) and, after our last Ridgeback ruled our life with his food obsessions, we are so relieved that we do not have to deal with that this time around.
In addition to the amazing products, Dave and his team have the most amazing follow-up consultations I have ever seen in a company. The experience is not just one training session and a manual. They have extensive follow-up calls to see how things are going and their staff is professional and reliable. This is probably what separates them for many of the other companies out there.
Brian and Julie F.
Baloo and Mason LOVE the freedom they have with doggie doors and Hudson Valley DogWatch Hidden Fence Systems.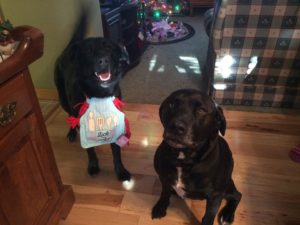 Carol Johnson Zasuly – Woodstock NY
I cannot thank you enough! Riley will be one year old in a week – It is wonderful to be able to let her enjoy running around the property – terrorizing the squirrels, the turkeys, the deer and having the time of her life doing it! I was so against the shock collar in the beginning but have turned into your biggest fan. I would and do recommend you to anyone without reservation.
Leigh Williams – General Mgr. Red Hook & New Paltz Agway
I think the Dog Watch Hidden Fence system is wonderful! It gives us peace of mind, and not having to go outside in bad weather is great. The system is working very well!
Kaitlin R.
Thanks to our DogWatch fence, Riley and Tucker can enjoy themselves outside without us worrying! Thank you Dave!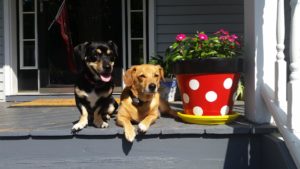 Tana M. Bonn – Glenford, NY
Hudson Valley Boundaries has been very professional and a pleasure to work with. The fence system has been a 100% success and we are very pleased. Thank you!
SD – New Windsor, NY
Dave has exceeded all my expectations for service, knowledge courtesy and timelines. If only everyone who ran a business was like him….! I would and will recommended your company to everyone above any other similar service. Gail Short Kingston, NY Dear Hudson Valley DogWatch...... I had the Dog Watch Hidden Fence system installed by Hudson Valley Boundaries last May. I have to tell you, it's the best investment! I live right off Route 32 in Cornwall, and I haven't had to worry about "Daisy" (a beagle mix) and "Charlie" ( a chocolate lab) since it was installed! You can't put a price on peace of mind! - Thank you so much! I tell everyone about your company!
Tracy D.
A HUGE THANK YOU to Hudson Valley DogWatch Hidden Fence Systems Dave and Staff!!!!! Just installed our Fence for our babies and the personal attention and training is impeccable!!! I was never a true believer that this kind of system would protect my Girls, BUT after one Day of Training they already got the Picture so to speak!!!!! 100% Guarantee and Personal Training on your dogs Safety and Containment and above all else the freedom to run and and exercise and be outside with us worry free!!!! KUDOS YOU GUYS ROCK!!!!!!! THANK YOU FOR FANTASTIC SERVICE!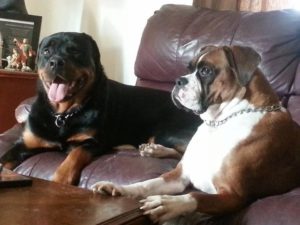 John Daley – Dog Control Officer – Pawling, NY
Very satisfied, my dogs have never gone through the fence. I would and do highly recommend Hudson Valley Boundaries.
Alan R.
Excellent and knowledgeable (Jason) installer who also took the time to start the training. Upbeat and very helpful office staff (Tippie) and patient and friendly business owner (David.) The entire process of installing the DogWatch Hidden Fence was great! Thanks to all of you who suggested Dave's business to us.
Elescia D.
Dave and his crew are amazing. After scheduling work with the company our fence manufacturer suggested, I called Dave for a second opinion. He came out immediately, found the problem quickly, and repaired it for a quarter of the price, without selling me things I didn't need. Everyone here is efficient, courteous, and all around awesome. Can't recommend this business highly enough!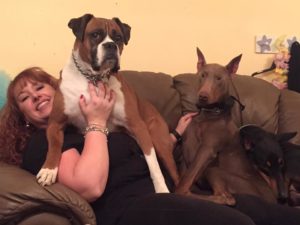 Linda Sexton & Sadie
Just wanted to send a couple of photos of Sadie. Especially for Tippie! Thought she would like to see who I have been talking about and OK a couple of times crying about too. Pictures were taken today in the snow. Couldn't be happier with your staff and service. No doubt having this system is the best decision I have made for the safety and piece of mind for my precious dog. Glad I did my research and got the highest quality fencing system, installation, top notch training and customer service.
Tell Us Your DogWatch Story!
We'd love to hear from you, too! Please consider filling out our customer feedback survey to tell us about your experience with DogWatch.