It's all about your dog!
We here at Hudson Valley Boundaries, Inc. have been making pets and their families safe, happy and free! Our Experience With Hidden Dog Fences Began in 1991. For over twenty years, Hudson Valley Boundaries, Inc. has been the leader in Dutchess, Orange and Ulster counties of DogWatch hidden fence pet containment systems. We install a completely hidden dog containment fence for your pets safety and your peace of mind.

If you are in the Greater Hudson Valley, Massachusetts, or the Greater Barrington area, we can help you and your dog with the best hidden dog fence available today! Our area of service also includes the Northwest Corner of Connecticut, please visit our sister site www.nwctdogwatch.com.

Did you know that Hudson Valley DogWatch Hidden Fence Systems are recognized as a Consumers Digest Best Buy 10 for Years In a Row?Pets and their owners throughout the Hudson Valley are pleased to know that Hudson Valley Dog Watch has been named Dealer of the Year multiple times. Dog Watch Dave has also been awarded multiple dealer awards.

DogWatch Hidden Fence Dealer Of The Year!

We Love Dogs And What We Do!

We look forward to providing you and your pet with the peace of mind in knowing that you have chosen the best hidden fence company available in the Hudson Valley. Our Dog Watch dog fence is completely hidden, so much so that you and your neighbors will hardly know it's there. It's the best and safest underground pet containment fence system for your dog.

Choose Hudson Valley Dog Watch For Your Hidden Dog Fence

When you decide to have Hudson Valley Dog Watch install a completely hidden dog fence for your pet, you will have chosen the very best. A Hudson Valley Dog Watch hidden fence will protect your dog and you will feel comfortable in knowing that your pet will always be safe. Best of all, a fence that's completely hidden from Hudson Valley Dog Watch will always allow them to safely enjoy their freedom!

Dog Watch Dave's Lifetime Guarantee

Call now and ask Hudson Valley Dog Watch about our "Lifetime Dog Containment Guarantee". Best of all it's free and included in your hidden dog fence installation from Hudson Valley Dog Watch!

Our lifetime guarantee will certainly add to your peace of mind. Especially when you know that if we fail to contain your dog on your property we will protect you and your pet as well as your hidden dog fence investment. Your Dog Watch hidden dog fence is backed up by our 100% Money Back Guarantee. How's that for confidence. It's easy when you are the best and the most experienced hidden dog fence company in the Hudson Valley!

Since 1991 we have had the opportunity to work with over 3,000 pets and their families. Our hidden dog fence installation experience is second to none. We can safely guard your pet on your property.

What are you waiting for?

Have Hudson Valley Dog Watch Dave install a completely hidden dog fence for you on your property today. Become part of our family of happy and satisfied pet owners who are comfortable knowing their dogs have the freedom to roam!

We care about your pet and their safety too.

Call Hudson Valley Dog Watch today!
Service Area
We provide services to customers in the Hudson Valley New York area, including the towns and cities of Cornwall, Fishkill, Kingston, Middletown, Millbrook, Montgomery, Newburgh, New Paltz, Poughkeepsie, Red Hook, Rhinebeck, Saugerties and Woodstock, New York and the surrounding area.
Get a Free In-Yard Estimate!
Our representatives will meet you at your home for a free in-yard estimate. We will help assess your needs and customize a solution that suits both you and your pet. Call today or schedule an appointment to get things started!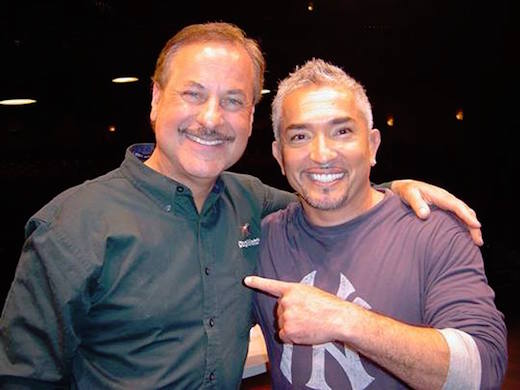 Why Choose Hudson Valley Boundaries?
1. Our number one concern is the safety and well-being of your pet. We provide the support you need to ensure successful training and happy containment.
2. We provide a proven PetFriendly™ training program. We train your dog (or cat) to recognize the boundary flags and the audible warning signal (or vibration) before introducing the correction.
3. We are experienced professionals committed to providing excellent customer service and support. We strive to service every customer promptly and courteously.
We want to hear about your experience! Write us a review on Google+
Simply the best. No getting around it.™
Another reason to choose Hudson Valley Boundaries is that we are an authorized DogWatch dealership. The DogWatch Hidden Fence is the most technologically advanced and the easiest to use, and it is backed up by a no-hassle Lifetime Warranty from a company with more than 25 years of keeping pets happy and safe.

What makes us Simply The Best?
---
Customer Testimonial
"I think the Dog Watch Hidden Fence system is wonderful! It gives us peace of mind, and not having to go outside in bad weather is great. The system is working very well!"
Leigh Williams – General Mgr. Red Hook & New Paltz Agway